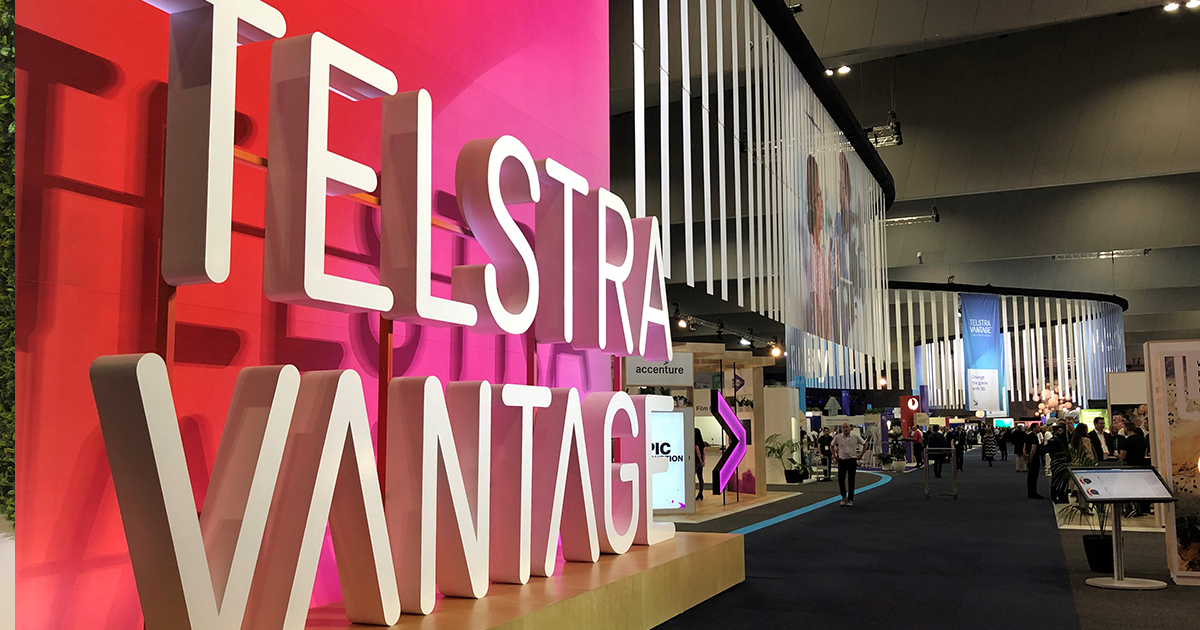 Telstra Vantage 2019 in Melbourne kicked off in earnest Wednesday 4 September with a keynote from Andy Penn Telstra CEO, highlighting the innovation being made possible by the combination of AI, IoT and Cloud, and of course, 5G next generation mobile network.
This was followed by an inspiring panel discussion on using data to improve performance featuring NRL Legend Darryn Lockyer, Artistic Director of the Australian Ballet David McAllister, Co-captain of Carlton Football Club Sam Docherty and Head Coach of the Australian Diamonds Lisa Alexander. Sport and performance excellence is now more than practice, sweat and tears – it's refined, honed and amplified with accurate, timely and accessible data.
This year Telstra Vantage expects a 22% increase in customer visitors and has centred the event on two key themes of "Solving for Today" and "Shaping Tomorrow"
"Solving for Today" fits neatly with imei's core strengths of keeping our clients connected to their world – in the office, on the move and anywhere they need to be productive. Managed mobile services, Device Lifecycle Management, MDM, Mobile Threat Detection and Management (MTD and MTM) as well as Unified Communications and complex data management.
"Shaping Tomorrow" is all about a connected and efficient future and features extensive deployment of IoT, Mobile Connected Workplace, AI, and cloud-delivered services. imei's Intelligence service is a foundation service to understand your organisation's readiness for future technologies, and imei IoT management and network design and management are enabling services on top of which to build innovative solutions.
There's a clear sense from presenters and exhibitors at the Expo that Australia and Australian businesses are world leading innovators and adopters of new technologies. imei is present, active and delivering intelligent connectivity solutions.
If you are visiting Telstra Vantage at the MCEC, please come by the imei stand S12 and say hello – we have an eco-responsible reusable water bottle and / or coffee keep-cup for you.
Look forward to seeing you soon.