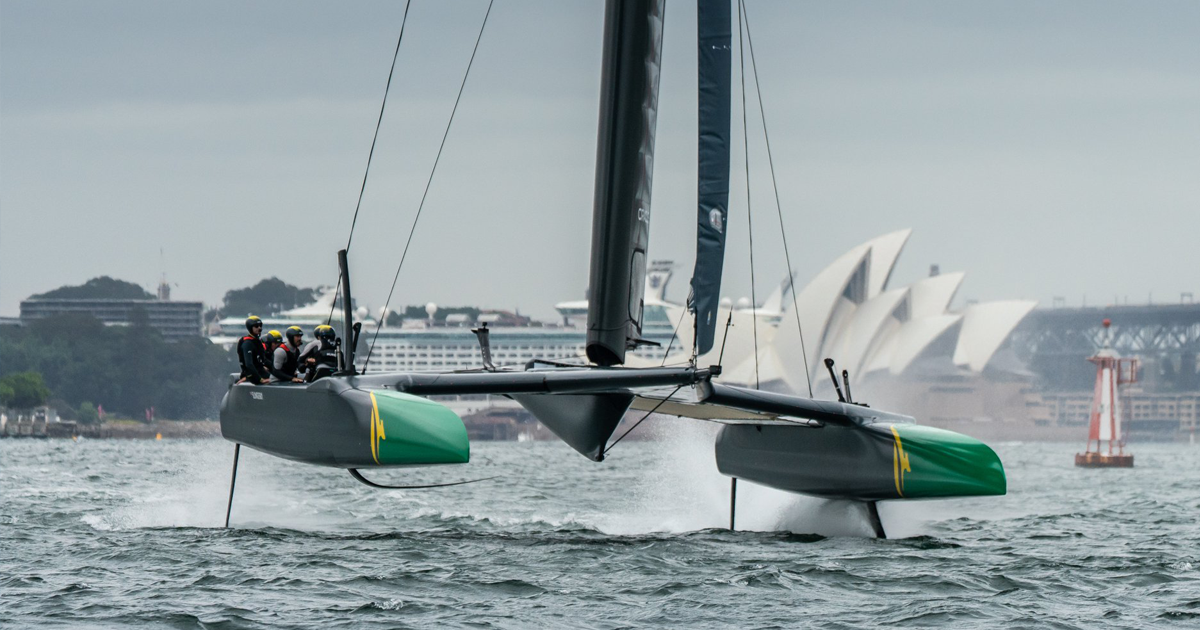 As part of imei's customer and partner sailing event series, we're clearing the decks to make a big splash at our first event of 2019 – the inaugural SailGP Sydney. Backed by technology and America's Cup legends, Russell Coutts and Larry Ellison, this is sailing redefined.
SailGP Sydney is the first of six racing events across the year featuring teams representing six countries – the United States, Australia, China, France, Great Britain and Japan.
After the inaugural race in Sydney, the boats will move to San Francisco in May, followed by New York in June, and Cowes in August, culminating in Marseille in September which will feature a winner-takes-all, $1 million championship match race between the season's top two teams.
Each team races on identical 50-foot foiling catamarans (the F50), which is the world's fastest, most technologically advanced flying catamaran.
Retooled
The F50 has been extensively redesigned and re-engineered from the foiling catamarans used for the past two America's Cups. Powered by a 24-metre wingsail, these boats fly above the water on hydrofoils, and promise to take your breath as they reach speeds of up to 50 knots.
The pure one-design element of this race means each boat will be identical in every respect apart from the livery and the experienced crew who sail them – many of whom are world champions, Olympic medalists, and America's Cup winners.
Part of the SailGP action
To marvel at these supercharged F50 catamarans as they lift above the water and fly across Sydney's iconic waterways, we'll be joined by partners and customers across the event weekend. From a vantage point on the harbour, we'll be in the thick of the action.
With the boats, the crews, and the spectacle that is Sydney Harbour – we are sure of heart-stopping racing, and an unforgettable experience.