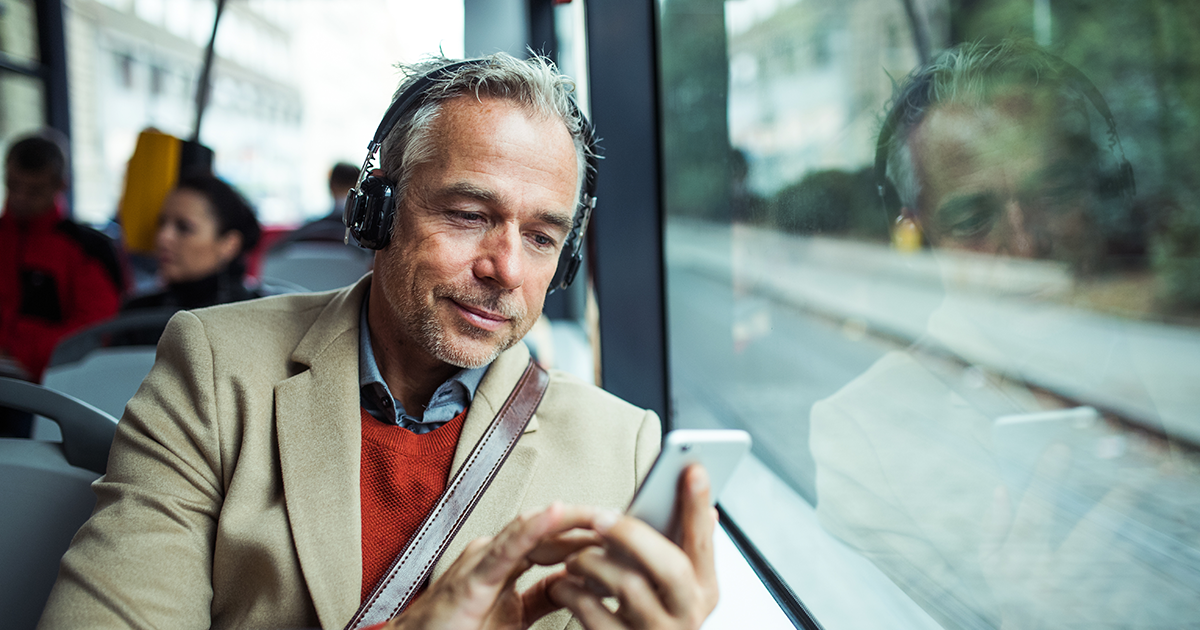 imei offers BYOD options as part of our Mobility Managed Service, but what exactly are they?
BYOD, 'Bring Your Own Device' is again becoming popular in business, allowing employees to access enterprise resources while being free to use the technology they are most productive using. Smartphones have been the most common BYO device, but we are seeing an increase in end-users utilising their own laptops, tablets, USB drives, and even wearable devices, creating new user categories such as 'Bring Your Own Wearable', BYOW.
Benefits of BYOD

One of the primary drivers of BYOD are improved employee mobility, satisfaction and productivity, according to a recent Crowd Research Partner's report. Most employees have personal smartphones, laptops and tablets, and most of the time these devices are newer and better cared for than those allocated under company policy. Personal devices have transformed how people work, with individuals choosing devices with applications that improve their daily lives, both at home and in business. Apple users are most productive with their Apple products, and those who prefer Windows are more efficient with the Windows mobility platform. Getting used to another system can be frustrating and time-consuming, so allowing employees to use devices they know saves time and money.

Employee experience is simplified and significantly improved as a single device can satisfy both personal and work needs. One device that provides the right level of access to an organisations resources, regardless of where they are, providing an exceptional user experience while maintaining the necessary security and compliance to protect company IP.

BYOD increases employee satisfaction, improves productivity and flexibility, reduces business cost and risk across hardware, software and maintenance, and can create a more enjoyable work environment. Enabling a secure and accessible BYOD system not only saves businesses money, but it creates healthier offices and a naturally more willing workforce.
BYOD Risks and Resolution

BYOD is not without risks, and they can be mitigated with correct planning, management as part of a wider mobility strategy. One big concern for BYOD is loss of visibility and control of the technology accessing the network, but experience shows that enforced policy can ensure the right level of control and limit end-user mobility can have a detrimental effect on employee satisfaction and productivity. It is recommended to offer employees the choice to use their own devices and install the correct policies, apps, and systems in line with company policies and guidelines.

The cost of management and integration is a potential risk due to the number of devices and operating systems on the market. However, a one-size-fits-all approach is simply not the most efficient strategy and device & OS compliance monitoring, and enforcement can mitigate this. Cyber security is also a risk, but one that can be managed with the correct and appropriate use of device monitoring and system security utilising mobile threat detection (MTD) capabilities integrated into your EMM system.

The risks of BYOD can be mitigated with proper awareness and action. A good mobility strategy will protect you while maximising the benefits BYOD offer as part of your overall plan.
Consider including BYOD into your overall mobility strategy. The benefits of improved employee mobility, satisfaction and productivity make it a compelling proposition. If you would like to know more about whether BYOD is right for your business, check out our blog: Company-Owned vs. BYOD – How to Make the Right Choice
Easy BYOD with imei

To decide whether BYOD would work in your business, get in touch with imei today. As leaders in Mobility Managed Services, we pride ourselves on excellent customer service and building the right solution to meet your business outcomes.

Contact us to find out more, and discover how BYOD could better your business.