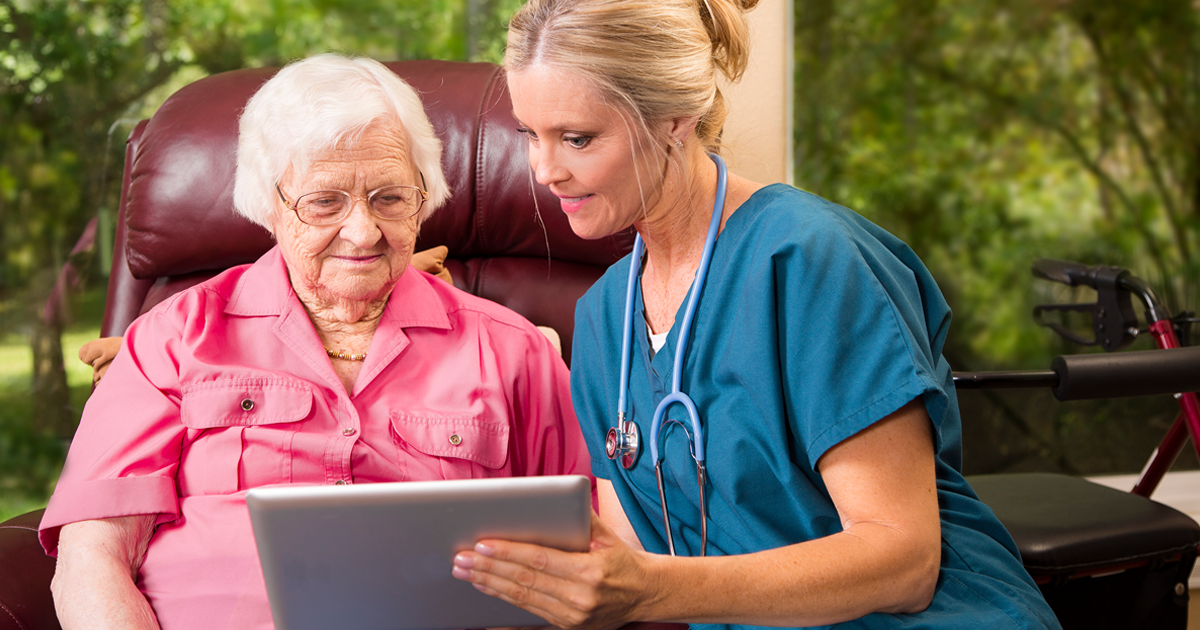 What's on your phone? Today's personal devices have an app for everything, from tracking fitness to recording meals to improving mindfulness. In 2018, Accenture reported that 75 percent of consumers believe technology is important to managing their health. And almost half – 48 percent – use health-related mobile or tablet apps, a dramatic rise from 2014's 16 percent.
In the same period, the use of wearables like the Apple Watch and Fitbit has jumped from 9 percent to one-third of consumers. Accenture also found that patients are more willing to share their health data with physicians (90 percent) and nurses or other healthcare professionals (88 percent).
So consumers are ready. But are healthcare organisations?
What does virtual health look like?
How can mobile and virtual communications save money and deliver better quality healthcare? Here are some examples:
Live and asynchronous clinical interactions. At Kaiser Permanente a US-based healthcare provider, 52 percent of more than 100 million annual patient encounters are now "virtual visits" involving secure email and video engagement.
Self-management of chronic conditions, like diabetes and hypertension. A patient could have one in-person examination each year, then use mobile apps to manage their condition. Their data would be communicated to healthcare providers for monitoring and questions.
Preventative health. Since many consumers already use apps to manage their health, it's time to bring providers into the loop. For example, doctors' offices can send secure reminders to schedule health screenings such as mammograms or blood work, take medications as prescribed, make follow-up appointments or provide information about managing specific conditions. Or, patients could use a mobile app to take photos of a mole over time for their doctor to analyse for unusual growth.
Clinician collaboration. New cloud communications technologies enable doctors to connect to each other more quickly, no matter device they use.

Creating A Path To Virtual Healthcare
This may all sound futuristic, but such tools are already in place today. If you're looking to create a path to virtual healthcare, keep these criteria in mind.
Options. Choose a system that offers voice, mobile, chat and presence, as well as conferencing and collaboration tools.
Cloud-based unified communications enables interactions that are compatible with any operating system or browser, desktop and mobile device.
Step-by-step migration. Save money by choosing a scalable and flexible solution that doesn't require a significant infrastructure upgrade. An open API framework allows you to pay for only the features you want.
Compatible with outside solutions. A flexible system's APIs will allow you to integrate key third-party software features.
Collaboration. Whether it's physician-to-physician or patient-to-physician interactions, your system needs to let participants share screens and files, work across different devices and collaborate securely – from anywhere.
There's no question healthcare systems are in constant change, impacted by government regulations, demographics, economics and technology. "The gold standard is no longer that in-person encounter," observed Frances Dare, a managing director in Accenture's health strategy practice. "It's becoming, 'let's meet the patient where the patient is and let's do this in a way that makes the most sense for both the patient and the provider.'"
This post with thanks to imei technology partner Mitel.
imei will be at Victorian Healthcare Week on Monday 20 ad Tuesday 21 to showcase and discuss how today's mobile and unified communications can create a path to virtual healthcare, and enhance both patient care and healthcare provider effectiveness.
If you're attending the Healthcare Week expo, please stop by our stand – number 13 – and say hello.