"A critical vulnerability at the heart of Android can open up 95 percent of all smartphones on that platform to devastating hacks with a single text message", read the opening sentence of Wired Magazine's article on Stagefright.
---
Stagefright, discovered by Zimperium zLabs, was described as the worst ever discovered bug for mobile devices. If this conjures up images of the Heartbleed bug, researchers have indicated "this was much worse." The days of thinking that the mobile platform doesn't pose the same cybersecurity risks as PCs are over. What Heartbleed was for PCs is what Stagefright is for mobile devices.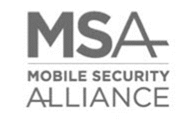 The recent CheckPoint 2015 Security Report found that mobile devices pose some of the biggest cybersecurity challenges for enterprises with many customers still uncertain about how to fully manage and secure devices to prevent these attacks. This was bound to happen as many of today's IT practices were designed and built for the client-server era. As organizations enter the mobile-cloud era, new mobile business workflows increase the security exposure of corporate data. Hackers now realize that critical business data typically accessed within the confines of an office, via a PC attached to the corporate network are now being accessed on mobiles as organizations attempt to become more agile. Protecting this data and intellectual property being accessed on mobile devices via mobile apps through cloud services over public networks is critical.
Forrester Global Security Survey 2015 indicates that for enterprises organizations threat intelligence & application security have become a top focus area. A survey of senior technology and business security decision-makers showed that addressing existing threats and vulnerabilities, improving advanced threat intelligence capabilities and improve mobile security capabilities and services are within the top 10 Information and IT security priorities over the next 12 months.
The recently announced AirWatch Mobile Security Alliance allows organizations to seamlessly increase their risk posture with the foremost threat defence leaders and the industry leading EMM platform. AirWatch EMM solutions empower organizations to focus on enabling business mobility rather than dealing with the ever-changing complexities of managing and securing mobile devices. As part of this commitment to reducing complexity, AirWatch launched the MSA to provide customers with advanced, flexible and simple options to be confident their mobile applications, devices and networks are free from mobile threats.
AirWatch and its MSA members simplify mobile security administration and remediation to give customers complete and comprehensive protection against threats against any mobile device, their applications and the networks they traverse. Mobile Security Alliance members detect malicious and suspect behaviour across the mobile deployment and automatically communicate that information to AirWatch. AirWatch then takes automatic and administrator-defined remediation and compliance actions to protect the devices, user information and corporate data.
AirWatch's MSA simplifies the complex cybersecurity ecosystem for advanced mobility security into three categories:
Device

: predictive threat analysis for securing and protecting against malware, viruses and suspicious device behaviours

Application

: contextual threat analytics that scan, analyse and validate public and private applications based on internal and external factors

Networking

: advanced behavioural analytics and remediation of network traffic from the mobile device, mobile apps and through mobile networks
So how does this address the requirements necessary for the business, users and IT?
MSA members provide industry leading threat intelligence that seamlessly integrates with AirWatch enterprise mobility compliance engine platform to ensure detection to remediation on platform. This allows the business to extend advanced security capabilities on the industry leading widest set of managed devices including but not limited to iOS, Android, Windows Phone, Windows PCs, Mac OSX, etc.
This alliance makes advanced mobile security flexible for our customers. Customer get to pick, choose and mix the type of security requirements they need to address under one EMM platform – a customized security model. The solution can grow and adjust as their risk posture changes. Whether you're a small business, mid-market, enterprise or vertical organization your solution can scale and adapt as your business mobility models changes and grows.
And best of all the user experience never changes – MSA members threat intelligence apps are deployed by AirWatch and automatically configured with no interaction from the user. The administrator has one console to integrate and centrally manage these solutions, removing the complexity and steps required to manage a wide array of devices against a broad set of security threats. This integration makes both the management and the user experience simple – easy to assess, design, deploy and support.
Charter AirWatch Mobile Security Alliance members include: Palo Alto Networks, Check Point, FireEye, Appthority, Lookout, Pradeo, Proofpoint, Skycure, Veracode and Zimperium.